Battle of Instinct
Super Mega fun update for Battle of Instinct
---
I am happy to give you this very important update, with tons of new content to play and replay.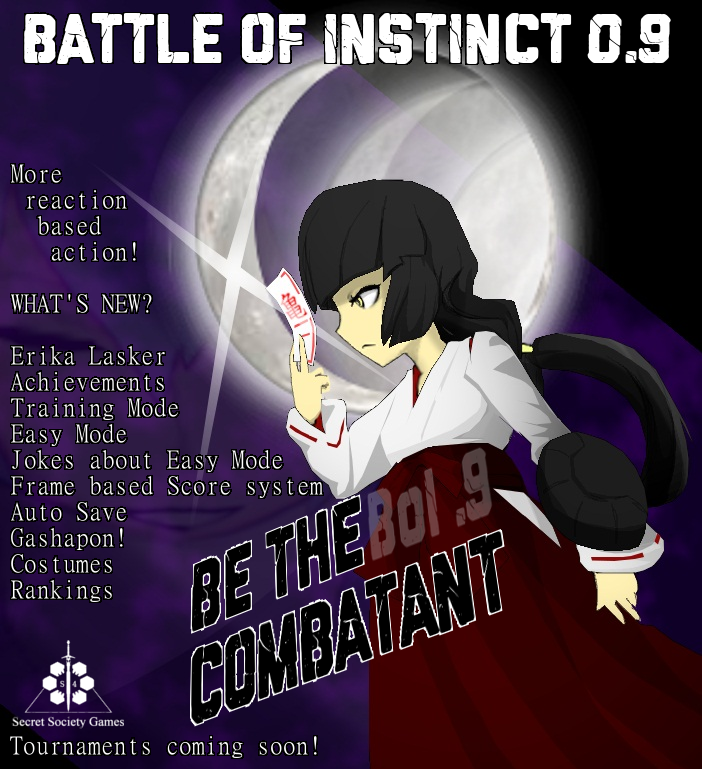 What is Battle of Instinct?

Battle of Instinct is a reflexes based fighting game with multiple game modes, when the signal appears, the player has a short time to react before the enemy attacks. This instant will get more narrow as you advance in the game. More info here: http://secretsocietygames.wikia.com/wiki/Battle_of_Instinct

What's new in this version?

This version was heavily inspired by the feedback received by players and changes will always be made this way. More polls coming soon!
Erika Lasker is ready to play! Now you have three usable characters.
There is a Training mode hosted by Corona Starlight with exercises and tips that actually help so you can git gud!
Gashapon! Now you can get Gashapon Tickets every time you beat the game, the amount you get can vary depending on what you do
Costumes! You can roll the Gashapon machine for special prizes!
Easy Mode included, now there are three difficulty levels.
Achievments! Collect them all and everyone will be jealous of you.
Tournaments and rankings' service begins!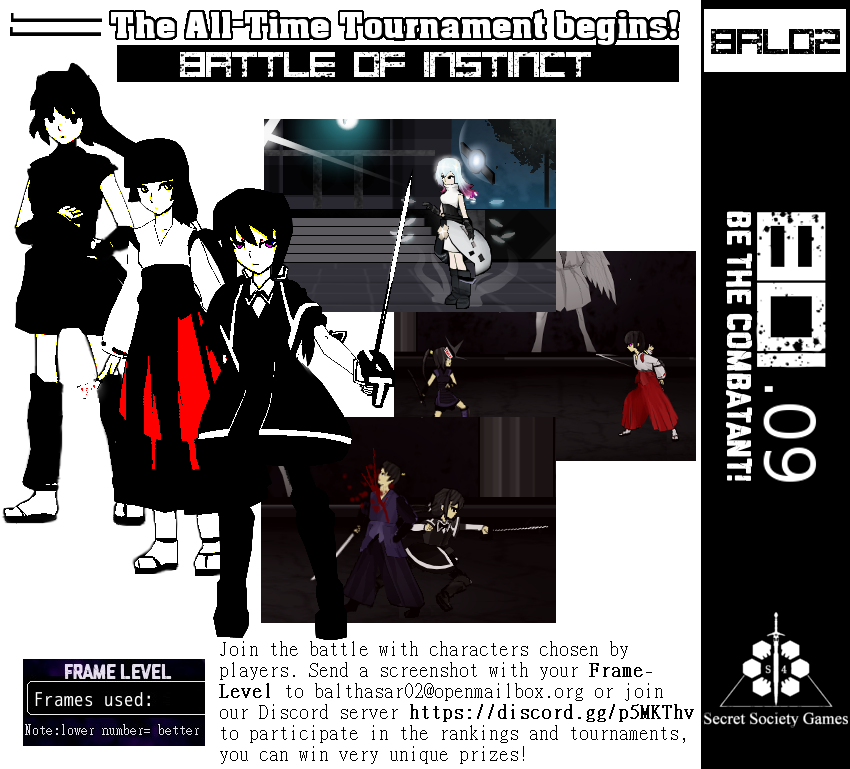 Send me your score or join our Discord server's community to be part of the rankings and compete for special prizes!

https://discord.gg/p5MKThv
GAMEPLAY VIDEO:
Files
Battle of Instinct PV9.7z
122 MB
May 03, 2018