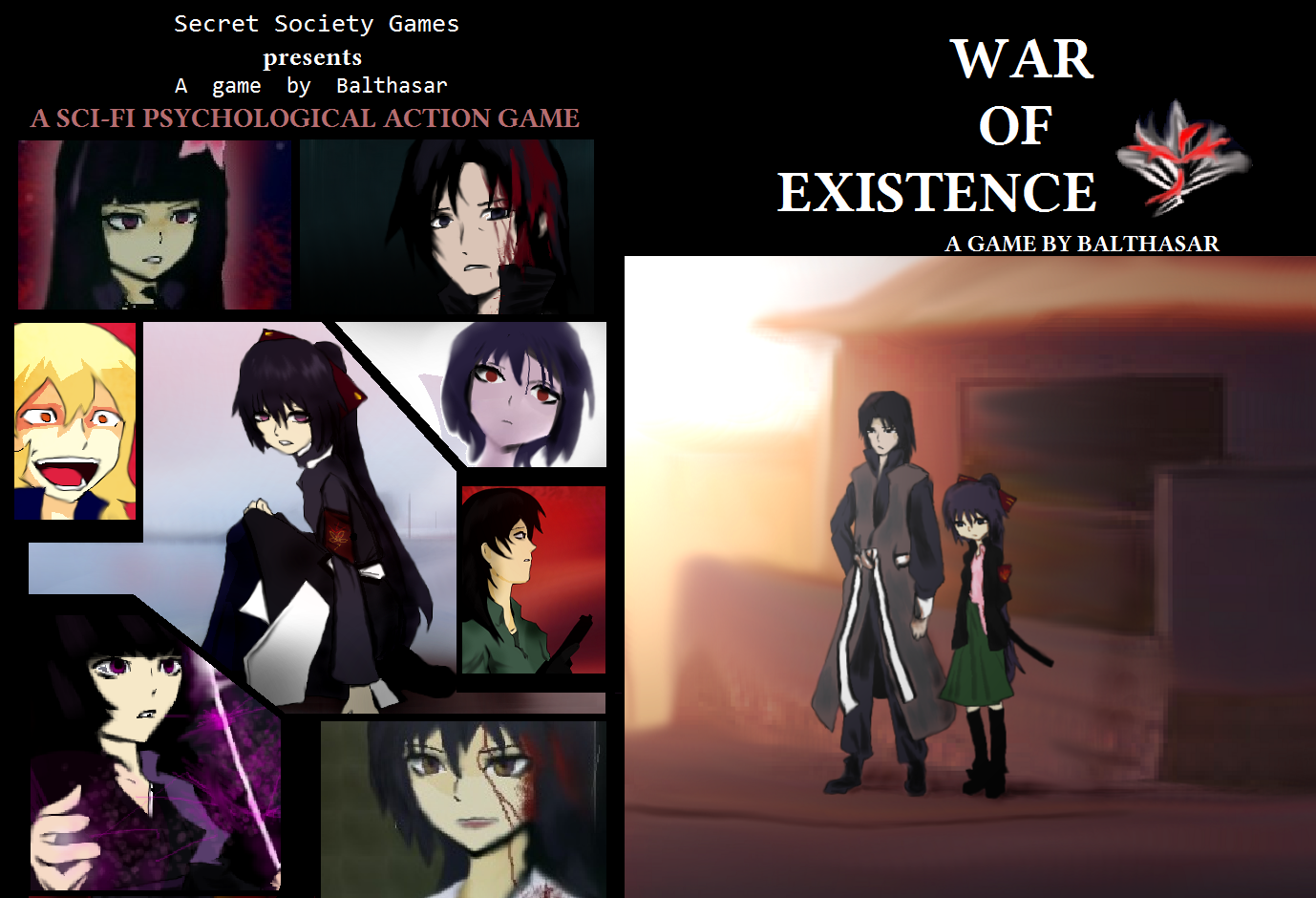 War of Existence
A downloadable game for Windows
The final version of this game has been finally released, thank you very much for your support!
War of Existence is set in a post apocalyptic scenario, a Divine Entity judged humans as an evil race and the extintion seems to be the only destiny for it.
The story follows a mysterious girl and a swordsman in a real time action game.
The game features:
A real time action battle system based on hotkeys, forcing the player to rely on skill and reaction to survive.
Balanced difficultly.
Fast moving scenarios and story, with lots of action.
Diverse weapons, from melee to firearms and explosives.
A lot of illustrations.


Multiple endings.(6)

Around 4 hours of gameplay(may be up to 8 hours for all the endings

4 usable characters
The downloads include the Archangel Flower Book, a canon glossary for War of Existence.[pdf format]
_____________________________
I highly encourage you to check the README.txt in the same folder, as if it contains a walkthrough and important info for a better experience of the game.
Official Site: http://secretsocietygames.yolasite.com/warofexistence.php
Developer's blog: http://balthasar02.tumblr.com/
Install instructions
To install the game run the executable file, this will generate a folder, to start playing simply run the "Game.exe" file in this folder.